Slewing bearings are a common mechanical part in industrial equipment.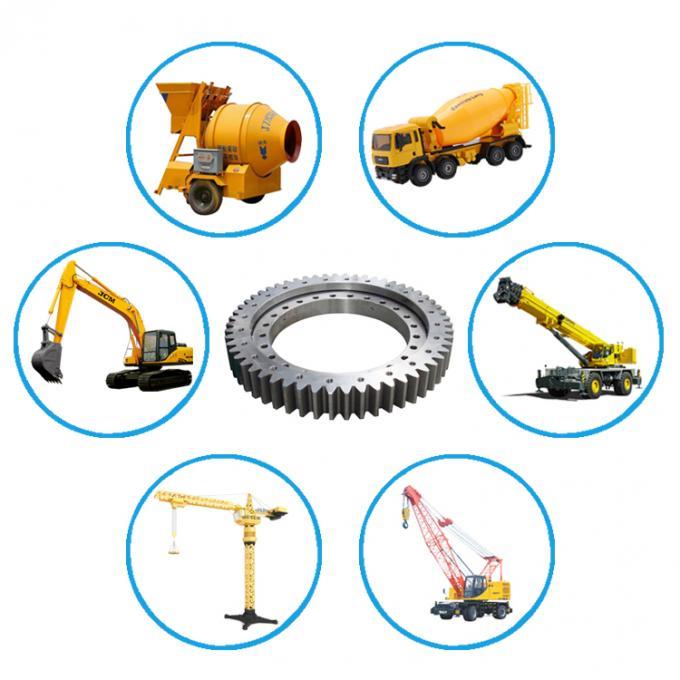 They have many good properties and advantages that can increase productivity in industrial production. There may be some problems after installation. Jiangsu Shuangzheng Machinery Co., Ltd. will sort out the common problems and solutions as follows:
The rotation is not flexible and unstable: the reason for this situation is caused by the deformation of the slewing bearing after the pre-tightening of the bolts of the specified flatness, the bolt preload is uneven, and the overload etc. The solution to these problems are to re-machine the mounting surface to meet the flatness of the installation requirements, and re-tighten the bolts in the order of the instructions or seek technical assistance from the company.




Abnormal noise occurs when turning: The reason for this situation is that the gear bearingand the matching gear mesh are too tight. The solution is not greased before use, and the equipment is interfered. The solutions are to re-adjust the gear meshing clearance, fill track with grease and eliminate problems with interference.

Grease can not be added: The reason for this situation is often to squeeze out from the nozzle when refueling. This situation needs to be solved by slowly rotating without the oil cup support ring.